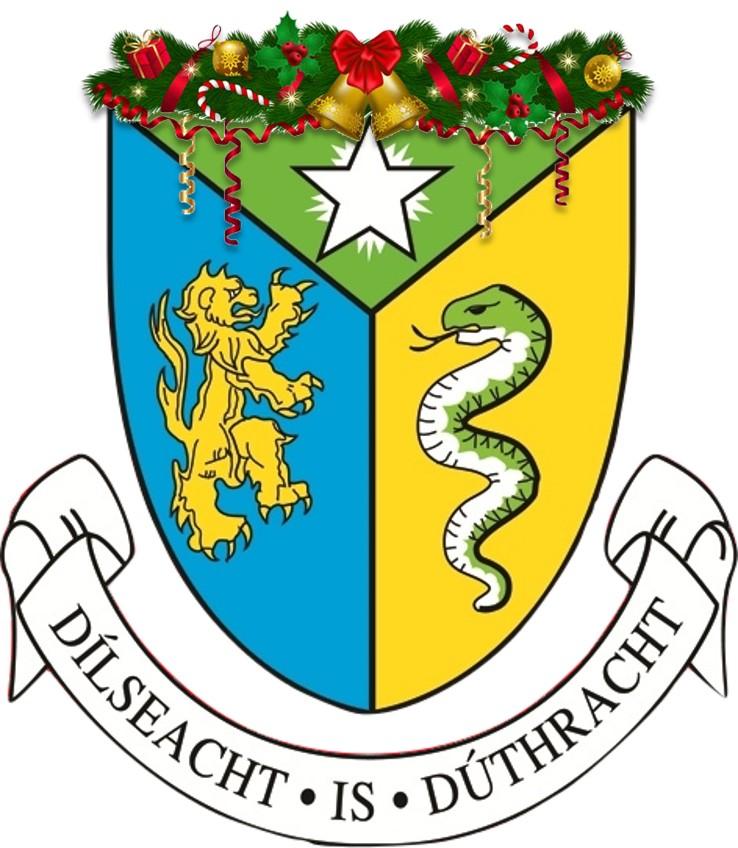 Naas CBS Carol Service 2021
Good afternoon Parents, Guardians & Students,
Our Virtual Carol Service for Christmas 2021 is now available to view and we would like to take the opportunity to share this video with you all.
Many thanks to the Music and Religion Departments for their work with this year's Carol Service. Particular thanks to Jamie Moore in TY and Fionn Monaghan in 5th Year for recording and editing and the video footage.
We are delighted to be able to share this with everyone in the Naas CBS community and also with our friends in Craddock House Nursing Home who hope to play the video for residents. Our Music students often visit Craddock House Nursing Home to perform at Christmas so we hope that this video will help spread the Christmas spirit.
Please click the link below to view our Carol Service for 2021:
https://drive.google.com/file/d/1pEopPOlgx2_TTBr2a6UwQUHZWDxiZE9o/view?usp=sharing
Wishing everyone a very happy and peaceful Christmas and every best wish for 2022.
Kind regards,
The Management Team