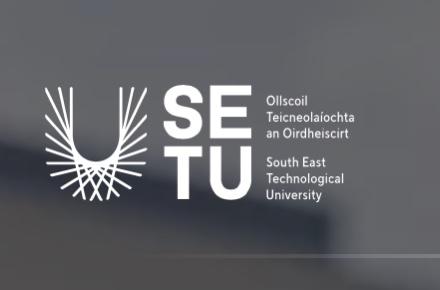 SETU Online CAO Parents' Event on Tuesday 29th of November
Dear Parents / Guardians ,
Please see below the details of an online Parents Information Night which is being facilitated by The South East Technological University .
Kind regards,
The Management Team
Dear Parents/ Guardians
I thought you might be interested in hearing about SETU's online event designed especially for parents of students applying to start college next September.
Our CAO Parents' information event is taking place online next Tuesday, 29 November from 6.30pm to 7.30pm on www.setu.ie/parents.
Claire, Jess, Denise and Alison from the Schools' Liaison team will be hosting the event and will be joined by colleagues from across SETU to answer any questions parents may have – from the CAO process right through to starting college.
SETU's dedicated outreach team has designed the information evening based on common queries and concerns to help put parents' minds at ease. Parents will learn about SETU's wide range of courses, the CAO process, links with further education colleges, student supports, grants, sports scholarships and much more.
This is a live zoom event with presentations from the team but parents will have every opportunity to ask their questions during the session. Our focus as always is on helping students make the best possible college and course choices and in this case, giving parents the tools to help their own children.
Register and join
Parents can register in advance and join the event online at www.setu.ie/parents.
If you feel this might benefit parents or staff with students making CAO choices, please feel free to share the event information.
As always, if you have queries, please email me or contact the Schools' Liaison team at schoolsliaison.wd@setu.ie.
All the best
Olive O'Connor
Marketing & Communications