Whole School Evaluation (WSE) January 2013
The School warmly welcomes the Report of the Inspectorate issued following the inspection of management, leadership and learning in the school which was held in May 2012.
The Board of Management welcomes the acknowledgement of the very positive relationships which exist in the school between students, staff, management, parents, Board of Management and trustees.  The Report recognises the pastoral leadership and vision of school management, the emphasis on student care, the focus on positive behavior and the atmosphere of mutual respect which pervades the school.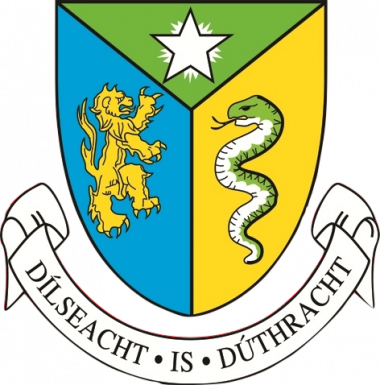 The report acknowledges the dedication and hard work of the staff and the quality of teaching and learning across the school.  It commends the excellent provision of extracurricular activities and the hard work over the years given to improving our school facilities. The report also acknowledges the school's open enrolment policy and its broad and balanced curriculum.
The Board views the report as an important roadmap in assisting the school set out its priorities for its future development.  The Board is acutely aware of the role of this school in the community of Naas and in the surrounding townlands and villages from which it draws its student cohort. The school will continue to renew its mission and relevancy in the Ireland of the 21st Century.
You can read the full Report of the Inspectorate by clicking the button below.
Read the Report