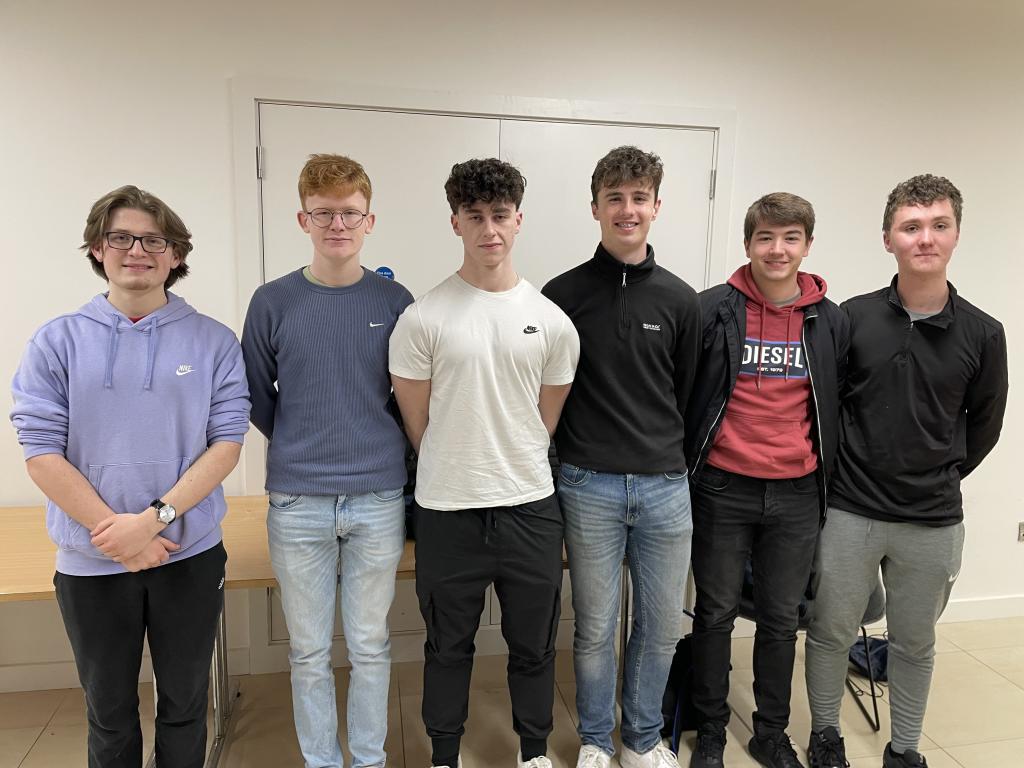 Naas CBS Finish in Joint 2nd Place in the ISTA Senior Science Quiz
Two teams from Naas CBS competed in the Kildare Regional Final of ISTA Senior Science Quiz last night which was held in Maynooth University.
23 teams competed. The Naas CBS teams finished in 6th Place and joint 2nd Place at the end of the final round. But that isn't the end of the story.
Only two teams could qualify for the All-Ireland Final and St. Mary's, Edenderry won so they were through automatically. This left Naas CBS in a tie-breaker with Clongowes Wood to decide who would take the second place in the final. 
The tie breaker question was "How long, to the nearest second, does it take for light from the sun to reach Earth?'  
Naas's answer was 8 minutes and 19 seconds.  Clongowes answer was 8 minutes and 20 seconds
The correct answer is 8 minutes and 20 seconds!
we are gutted to lose out on a place in the final by 1 second!
Well done to six of our senior students who represented Naas CBS so well and achieved such high scores in a very high standard competition.
Team 1:  Luke Mulvihill, Ben Early and Adam O'Loughlin  (6th Place)
Team 2:  Ruairí Doyle-Lynch, Barney Hennessy and Billy Caulfield (Joint 2nd Place)
Ms. Walsh