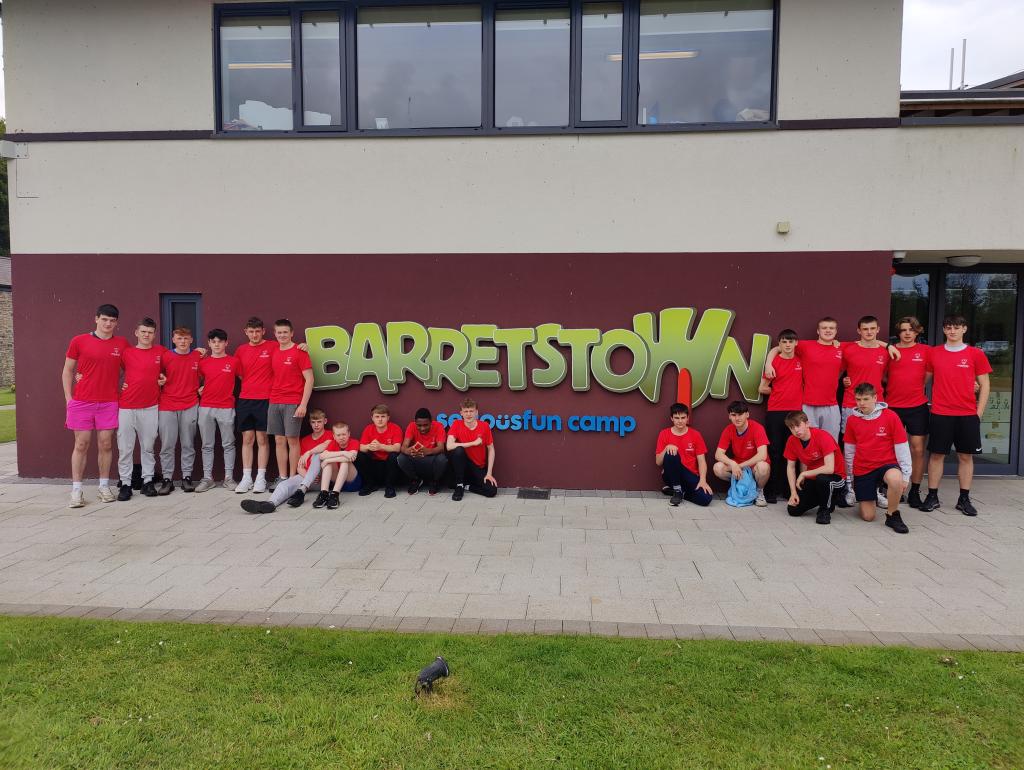 Naas CBS Transition Year – Barretstown Residential Programme Photos
Last week a group of our Transition Year students participated in the Barretstown TY Residential Programme.
Throughout the year, these students worked hard to raise funds and reach our goal of €12,500. They organised an array of creative events, including sponsored cycles and kayaks, bucket collections and various community initiatives, all aimed at rallying support for Barretstown. Their commitment, coupled with the overwhelming generosity of their families, friends, and local community, resulted in an impressive total of €13,512.
To finish this initiative, the lads got the opportunity to stay in Barretstown last week and witness first-hand the impact of their efforts.
During their time on the Barretstown campus, the lads actively participated in a range of activities specially designed to cater to the unique needs of the campers. From adventure challenges, arts and crafts, baking to team-building exercises and therapeutic workshops, the lads got a fantastic snapshot into the unique world of Barretstown and all that it offers.
We want to thank the immense support and encouragement received from the students families, teachers, the school and the wider community. Their joint efforts exemplify the incredible things that can be accomplished when we come together for a meaningful cause.
We also want give huge thanks to Barretstown and the staff there for looking after the lads so well.
I have included a gallery of photos that give a snapshot of what the week was like.